Signing In/ Signing Out
When you sign in, you can make purchases and check your order status.
You must first register an account before you can proceed to sign in. Please enter your registered Email address and Password.
Signing In

STEP 1- Select SIGN IN OR REGISTER at the top of the page.


STEP 2 - Enter your registered Email Address and Password.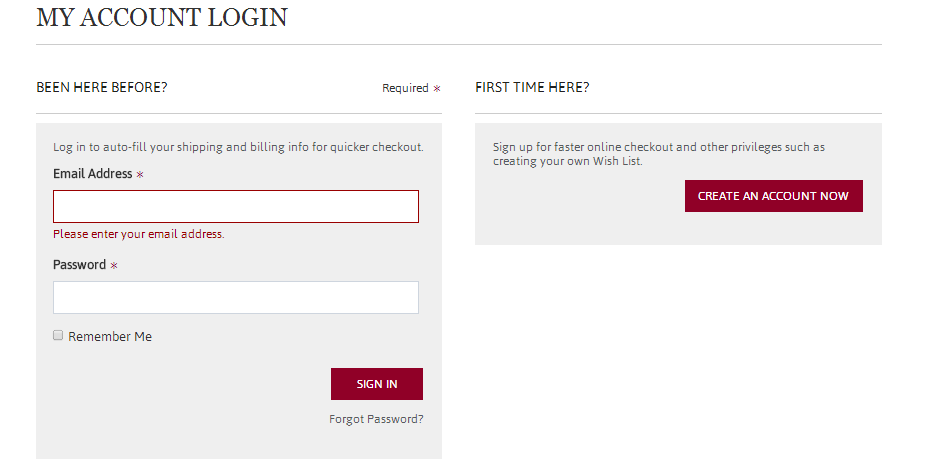 This page stores your account details. You can sign out by clicking on Logout.