Pearl Powder 正珍珠末
Product Details
https://www.euyansang.com.sg/en/pearl-powder-955764733511.html
955764733511
- 1 bottle/box
Product Actions
Mums & Babes Club Members enjoy 10% off!
Topical Application:
Lightens pigmentations

Slows down aging process of the skin

High mineral content essential for healthy skin
Calms the mind

Good night rest

Reduces heatiness
Additional Information
INGREDIENTS

HOW TO USE

THE SCIENCE

REVIEWS
INGREDIENTS

HOW TO USE

Directions:

To be taken with warm water, either in the morning or bedtime.




Recommended dosage:

Children above 1 year old: 1 bottle per does per day

Adults: 2 bottles per does per day




Consult a physician for children under age of 12 months before use.

This is a Traditional Medicine. If symptoms persist, please consult a doctor.




Storage:

Keep in a cool dry place. Keep out of reach of children.

THE SCIENCE

Pearl is considered as a symbol of beauty, youth, and eternity. Pearl powders are used both internally and externally for beauty care purposes.

The Chinese Pharmacopoeia states that actions of the pearl involve "anchor the mind, eliminate corneal opacity, counteract toxicity and promote the growth of new tissues".

Modern research discovered that pearl helps improve sleep, slow down the skin aging process, and lighten pigementation, making it a popular ingredient in cosmetic applications. Pearl contains aragonite (CaCO3) and small amount of the protein conchiolin. Conchiolin is an organic protein, which form the matrix of the shell, in which calcium carbonate is deposited.

Pearl powder is usually associated in beauty treatments, with its property of resistance to anti-aging. Its moisturizing effects work via enhancing the water-holding capacity of the skin and exhibiting antioxidant activity. Tyrosinase catalyzes conversion of tyrosine to L-DOPA, and further oxidizes this t dopaquinone, which is used later for the formation of melanin. Melanin is associated with skin darkness. Pearl powder acts as tyrosinase inhibitors, preventing melanin formation, which it is therefore widely recognized as skin whitening agents1.

References:

ZS Dong, CK Wang et al. Comparison of hydration, tyrosinase resistance, and antioxidant activation in three kinds of pearl powder. J Cosmet Sci 2010, 61: 133-145

REVIEWS
Recommended Reads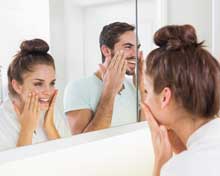 Beauty: From The Inside Out
When it comes to your skin, you really can judge a book by its cover. The health of the largest organ of your body reflects your internal health.
READ MORE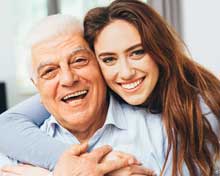 Aging With Grace
The passage of time does not have to show on your skin. TCM can help you keep your skin looking youthful
Read More