Flex 360°
Product Details
https://www.euyansang.com.sg/en/everyday-athletic-support/flex-360%C2%B0-888842521107.html
888842521107
- 60x400mg capsules/box
Product Actions
Benefits of Eu Yan Sang Flex 360°:
Promotes Vitality & Joint Wellness

Supports Bones and Joints

Boosts Energy and Improves Vitality

Builds Immune System

Naturally Nourishing, Tonify Blood & Nourish Qi
Get this for:
Seniors

Individuals who have to stand for extended periods of time

Athletes

Office executives

Frequent travellers
适合对象:
中老年人
长时间站立者
运动员
上班族
出差或外出旅行者
Additional Information
DETAILS

INGREDIENTS

HOW TO USE

REVIEWS
DETAILS

Eu Yan Sang Flex 360° is a new age supplement that brings you ultimate body wellness.

Flex 360° contains Traditional Chinese Medicine used for more than 2000 years.

This product tonifies 'Qi' and blood to promote good health, and is warm tonified. It is now formulated with New Zealand's Manuka Honey, packed in convenient capsules.

100% Natural

No Preservatives

No Dairy, Wheat or Yeast

No Animal Cruelty or Killed

余仁生健节宝是新一代的健康补品,它带给您最佳的健康效果。

健宝节含有超过2000年应用历史的中药材。这产品的精华能养气补血,增强体能,且温补。如今结合新西兰麦芦卡蜂蜜的精华,调制成现代方便服用的胶囊。

INGREDIENTS

HOW TO USE

Recommended Dosage:
Take 2 capsules with empty stomach every morning.

Storage:
Store in a cool, dry place below 30°c. Avoid direct sunlight. Keep out of reach of children. As Flex 360° is a natural product, colouration may differ from batch to batch.

Side Effects:
Might rarely cause mild insomnia. Contraindication is unknown.

建议服量:

每天早上空腹食用2粒

储存:

请置于30C以下阴凉干爽处。避免阳光直接照射。

避免孩童可接触的地方。

由于健节宝是天然制成品,颜色会有深浅之差。

副作用

极少可能造成轻微失眠。

无已知禁忌。

REVIEWS

Flex 360°

is rated out of

5

by

12

.

Rated

5

out of

5

by

Shasha

from

Less stiff and less pain

I had fractured my ankle & toe. Even with physio to learn to walk again, I feel stiffness on my ankle, knee & body. Maybe there was less physical movements during I cast my ankle. I decided to try Flex 360, after a bottle taking it I can stand longer, less pain on my knee when climbing up the stair, my ankle less stiff & my body has more energy to do housework even after coming home from work. I had bought a second bottle already.

Date published: 2022-06-26
DID YOU KNOW?
Throughout our life, our skeleton loses old bones and forms new bones. As we age, our body starts to lose more bones than we can form and the bone becomes less dense and weak.
Recommended Reads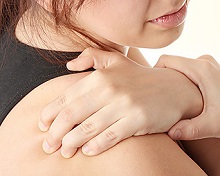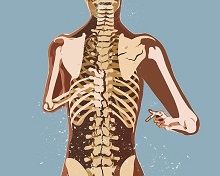 The Breaking Point
Bone health goes into a decline after the age of 20, thus increasing the risk of osteoporosis later in life. How can TCM help?
Read More