Cough Relief 止嗽散
Product Details
http://www.euyansang.com.sg/en/cough-relief-888842546103.html
888842546103
- 10x3g packs/box
Product Actions
For temporary relief of common cold with coughs and phlegm and

throat irritations.

清肺化痰,舒缓喉部不适, 止咳
Additional Information
INGREDIENTS

Corn Starch, Radix Platycodi, Herba Schizonepetae, Radix Asteris, Radix Stemonae, Rhizoma Cynanchi Stauntonii, Pericarpium Citri Reticulatae, Radix Glycyrrhizae.

HOW TO USE

Recommended Dosage:

Adults: 1 sachet, 3 times daily.

Children under 15: Take 1/2 of adult dosage, 3 times daily.




Directions:

Dissolves the granules into hot water and drink the suspension. To be taken before or in between meals.




Caution:

Not to be taken during pregnancy and menstruation. Consult your healthcare professional if symptoms persist. Keep out of reach of children.
DID YOU KNOW?
There are four different types of coughs - the dry, the bad cough, the cold and the hot coughs.
Recommended Reads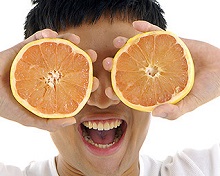 TCM Perspective: Cough
To treat coughs, TCM physicians carefully distinguish between different root causes. Learn how to strengthen your body against cough.
Read More