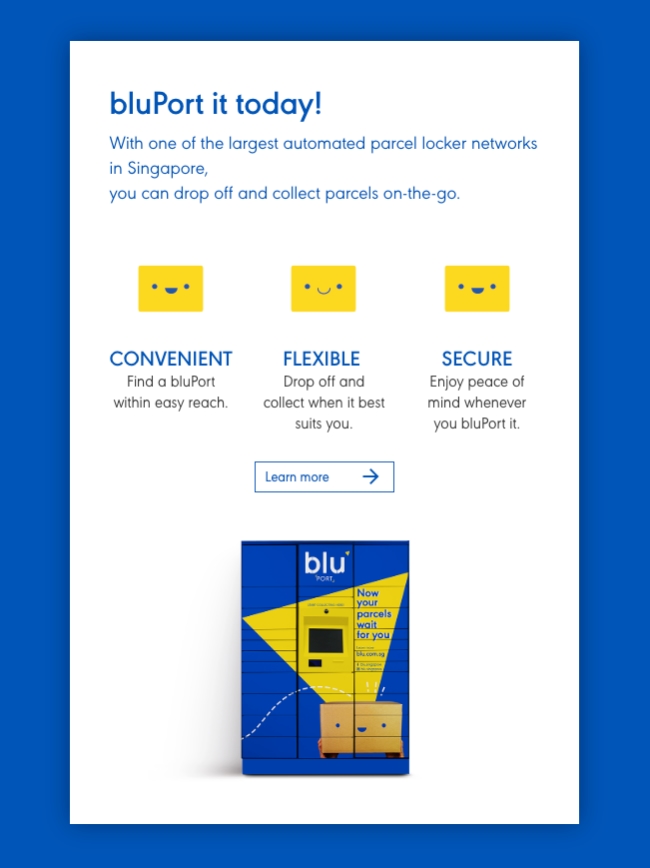 Question: Where can I collect my order?
Answer: You can choose to collect your parcel from over 100 bluPort locations across Singapore. View the full list here
Question: How do I collect my order at BluPort?
Answer: At the chosen bluPort location,
Select 'Pick up Parcel' on the touchscreen panel.

Scan or enter your bluCode

Fill in your details and give us your signature on the touchscreen panel.

Collect your order from bluPort
Question: What is a bluCode and where can I find it?
Answer: When your order is awaiting collection, a bluCode will be sent to you via Whatsapp or SMS. Enter this bluCode at your selected bluPort to collect your parcel.