http://www.euyansang.com.sg/en/herbs-festival/ultimate-exam-booster-combo-Ultimate_Exam_Booster_Combo.html
Ultimate Exam Booster Combo
Ultimate_Exam_Booster_Combo
What's Inside
Products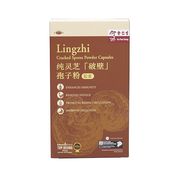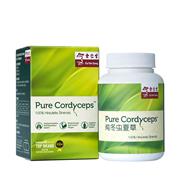 Additional Information
DETAILS

Get the Ultimate Exam Booster with this Lingzhi Cracked Spores and Pure Cordyceps Set!

Lingzhi Spores Powder is the pollen extracted from the Lingzhi mushroom. It is a powdery substance released only for the duration of 10 days when the Lingzhi ripens. It is very precious and has therapeutic effects many times more than the Lingzhi. Also, the active ingredients in "cracked" Lingzhi Spores Powder are readily and easily absorbed by the human body than the "uncracked" spores powder.

Eu Yan Sang Pure Cordyceps™ is a natural health supplement that contains the potent benefits of Wild Cordyceps

The main ingredient in Eu Yan Sang Pure Cordyceps™ is Hirsutella Sinensis, which is a strain of cordyceps that is proven to be 99.645% genetically identical to rare Wild Cordyceps according to rDNA sequence analysis (ITS 1, ITS 2 and 5.85rDNA).

With such a close genetic similarity, Eu Yan Sang Pure Cordyceps™ also contains natural bioactive compounds of high potency found in Wild Cordyceps, to help improve vitality and general health.