Aqua of Life Mineral Water
Product Details
https://www.euyansang.com.sg/en/everyday-vocalcare/aqua-of-life-mineral-water-888881562117.html
Product Actions
Aqua of Life Supports Free Meals for Elderly.
When you purchase Aqua of Life mineral water, it's not just a bottle of water, it's 365 days of free meals for elderly residents. For every bottle of Aqua of Life mineral water purchased, 10% goes to Eu Yan Sang Foundation, which in turn goes towards supporting Thye Hua Kwan Moral Society's 4 Free Meals Centres.
We thank you for your support.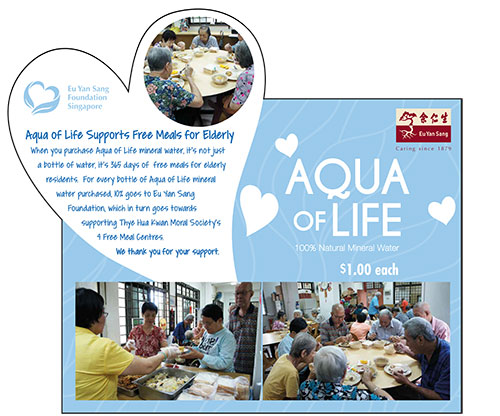 DID YOU KNOW?
Average human drinks over 60,566 litres (16,000 gallons) of water in a lifetime.