Radiance Bird's Nest Superior Rock Sugar
Product Details
https://www.euyansang.com.sg/en/beauty-essentials/radiance-birds-nest-superior-rock-sugar-888842541158.html
888842541158
- 230g bottle
Product Actions
Discover the Gift of Beauty An Ideal Gift For Her
Eu Yan Sang Radiance Bird's Nest embodies Confidence, Strength and Happiness. Gift a Gift of Beauty to delight her and make a statement!
All ages and at all times

Ladies' daily beauty care regimen
Confidence is the most beautiful thing a woman can wear. She is like an exquisite flower, exuding its quiet charm and divine shimmers, She knows what she deserves and go for it.
Strength is a woman with the will and tenancity. She is gentle yet steadfast, courageous and inspiring. A beautiful tower of strength, she is a source of joy and comfort for all around her.
Happiness is a choice and attitude towards life. A real woman finds beautiful reasons to be happy everyday. Add to her happiness with a box of reliable happiness today.
Additional Information
DETAILS

INGREDIENTS

HOW TO USE

THE SCIENCE

REVIEWS
DETAILS

Let Radiance be your definition
Brighten your day with Eu Yan Sang Radiance Bird's Nest which has rich Epidermal Growth Factor (EGF) that stimulates cell growth and enhances complexion.Gift yourself and enjoy the best nature has to offer.


100% Natural
No Artificial Flavouring
No Stabilizer

Our Heritage, Your Confidence
Founded in 1879, Eu Yan Sang has been offering Traditional Chinese Medicine for many generations, and is established as a trusted household name in Asia, synonymous with quality.


Combining traditional wisdom and modern science, Eu Yan Sang continues to pioneer the development and innovation of unique health and wellness products by leveraging on ground-breaking technology.


INGREDIENTS

Water, Rock Sugar, Bird's Nest


HOW TO USE

Directions:

Ready-to-drink and suitable for consumption by all ages and can be taken chilled or warmed. Best consumed before bedtime, at least 3 hours after dinner.

Storage:

Store in a cool dry place away from direct sunlight. Upon opening, refrigerate and consume within 12 hours.

*Do not consume the product if cap is damaged or tampered with.

THE SCIENCE

Production Technology and Brand Quality

To safeguard the highest level of quality & safety, Eu Yan Sang Bird's Nest is produced at HACCP certified production plant and is made from premium selected bird's nest. The bird's nest first undergo a series of stringent cleansing processes to ensure that they are completely free of impurities. They are then hygienically sterilised by heat treatment process. No artificial preservatives, colouring or flavouring is added. With these, the original favours and nutrients of the bird's nests would be retained.

REVIEWS
DID YOU KNOW?
There are scientific findings by the researchers in Chinese University of Hong Kong that epidermal growth factor (EGF) is present in edible Bird's Nest.
EGF is a growth factor that stimulates cell growth. That explains why Bird's Nest is a beauty food!
Recommended Reads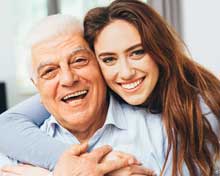 Aging With Grace
The passage of time does not have to show on your skin. TCM can help you keep your skin looking youthful
Read More