Neck and Shoulder Relief Oil Bundle of 3
Product Details
http://www.euyansang.com.sg/en/neck-shoulder-relief-oil-bundle-888842564339.html
Product Actions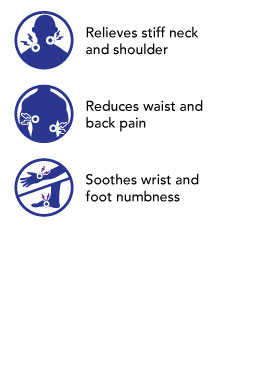 Additional Information
DETAILS

INGREDIENTS

HOW TO USE
DETAILS

This bundle consists of three Neck and Shoulder Relief Oil.

Relieves muscle fatigue and pain of neck, shoulders, waist and back. Lavender helps to calm the senses.

Indications

Stiff neck and shoulder pain, rheumatic pain, especially suitable for soothing neck, waist and back pain, wrist and foot nubness caused by office syndrome.

Relieves Stiff Neck & Shoulder

Reduce Waist & Back Pain

Soothes Wrist and Foot Numbness

INGREDIENTS

Methyl Salicylate 71.5%, Turpentine Oil 25%, Menthol Crystal 3%, Lavender Fragrance 0.5%

HOW TO USE

Directions:

Apply by rubbing or messaging gently on the affected parts for a few minutes. Hot sensation helps in providing better effect.

Storage:

Keep this product out of reach of children. Store in a cool dry place away from direct sunlight.