http://www.euyansang.com.sg/en/freegifts/%24138-bundle---energy-beauty-treats-%24138_SetA2.html
$138 Bundle - Energy & Beauty Treats
Product Actions
What's Inside
Products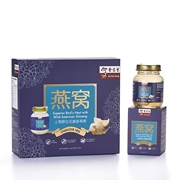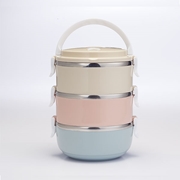 Additional Information
INGREDIENTS

HOW TO USE

THE SCIENCE
INGREDIENTS

Water, Rock Sugar, Bird's Nest, Wild American Ginseng

Water, Rock Sugar, Bird's Nest, Collagen, Pearl Powder

HOW TO USE

Directions:
Ready-to-drink and suitable for consumption by all ages and can be taken chilled or warmed.
Best consumed before bedtime, at least 3 hours after dinner.

Storage
Store in a cool dry place away from direct sunlight. Upon opening, refrigerate and consume within 12 hours.
*Do not consume the product if cap is damaged or tampered with.

THE SCIENCE

Production Technology and Brand Quality

To safeguard the highest level of quality & safety, Eu Yan Sang Bird's Nest is produced at HACCP certified production plant and is made from premium selected bird's nest. The bird's nest first undergo a series of stringent cleansing processes to ensure that they are completely free of impurities. They are then hygienically sterilised by heat treatment process. No artificial preservatives, colouring or flavouring is added. With these, the original favours and nutrients of the bird's nests would be retained.
Did you know?
Edible Bird's Nest is also known as the "Caviar of the East".
It is a delicacy in Chinese cuisine and Empress Dowager Ci Xi has been known to consume bird's nest everyday for its health and beauty benefits.
Recommended Reads