http://www.euyansang.com.sg/en/food-birds-nest/premium-concentrated-birds-nest-150g-maroon-gift-set-of-3---3-x-sugar-free-Maroon_PremiumCon_BirdNest3_9.html
Premium Concentrated Bird's Nest 150g Maroon Gift Set of 3 - 3 x Sugar Free
Maroon_PremiumCon_BirdNest3_9
- 3 x 150g
What's Inside
Products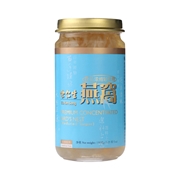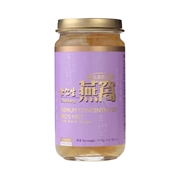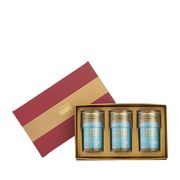 Additional Information
DETAILS

INGREDIENTS

HOW TO USE
DETAILS

Eu Yan Sang's Limited Edition Maroon Bird Nest Gift Box comes with three (3) bottles of Premium Concentrated Bird's Nest (Reduced Sugar) 150g

Eu Yan Sang Premium Concentrated Bird's Nest is specially prepared from wholesome, premium grade bird's nest, which has been carefully selected and meticulously hand cleaned to best preserve its natural golden colour. It is ready-to-drink and suitable for consumption by all ages and can be taken chilled or warmed.

INGREDIENTS

Water, Sugar, Bird's Nest

HOW TO USE

Take chilled or warmed direct from the bottle or add it to fresh milk, dessert, salads as a special treat.